12 Heifers and Calves (not rejoined)
 Heifers born August 2015, by stud Red Poll bull, Turanga Hero out of Red Poll, composite cows (moderate frame, docile).
Calves at foot are all steer calves, born August 2017, by Red Poll, composite sire (moderate frame, well-muscled and docile).
Mothers in good condition and calves growing well.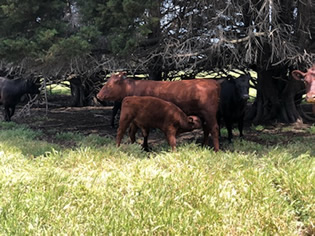 Contact: Andy Smith on 0429 199159
Cattle located near Geelong.