8 Heifers
Heifers born August 2016, also by Turanga Hero, out of similar mothers to above heifers.
Unjoined, very well grown and in fat condition.
 $1900.00 per outfit for heifers weith steer calves
$1200 per head for 15 month old unjoined heifers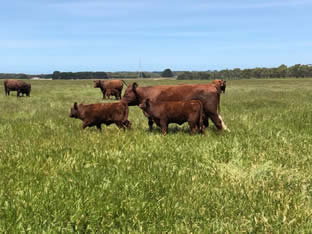 Contact:  Andy Smith on 0429 199159
Cattle located near Geelong.